OCTOBER UPDATE
November 12, 2021
mathilde
4 Comments
It's been a long time since the last update!
We were very busy during the summer: work, holidays, personal life…
Progress has been steady but slow.
LAST FEATURES AND BUG FIXING:
We fixed a lot of bugs, created new ones (yeah, it's a never-ending story…), and added the last features. There are now a lot more controls for custom special effects and explosions.
There is also a new feature allowing users to create a parallax scrolling with 5 planes in a few clicks.
We also added a lot of bullet patterns to help users learn and understand how to create their own: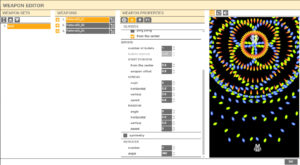 We also added new weapons presets and a lot of Touhou-like bullet patterns. We hope it will help users understand how to create great patterns with the visual Weapon editor!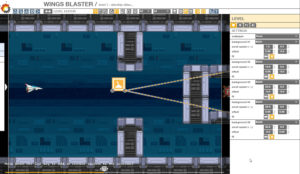 OPTIMIZATIONS:
The SHMUP Creator is now compiled in 64 bits and I also optimized a lot of things in the engine and the editor. Some parts of it, like translating objects, are a lot faster.
NEXT:
I still have 4 or 5 crashes to fix before the end of this year, and they are quite difficult ones… We also need to complete two new in-game tutorials as well as the music of the 2D example game.
You can –>> Wishlist the SHMUP Creator <<– on steam if you like!
See you!